22 Jun 2022
Family vacations to Marco Island are a wonderful time. Gorgeous weather, plenty of exciting tours and things to do, and a delightful selection of delicious dining opitons. There are a ton of family friendly restaurants on Marco Island for every meal of the day to accomodate any family size and budget.
Here are our picks for the 10 best family friendly Marco Island restaurants that you'll love dining at during your family vacation.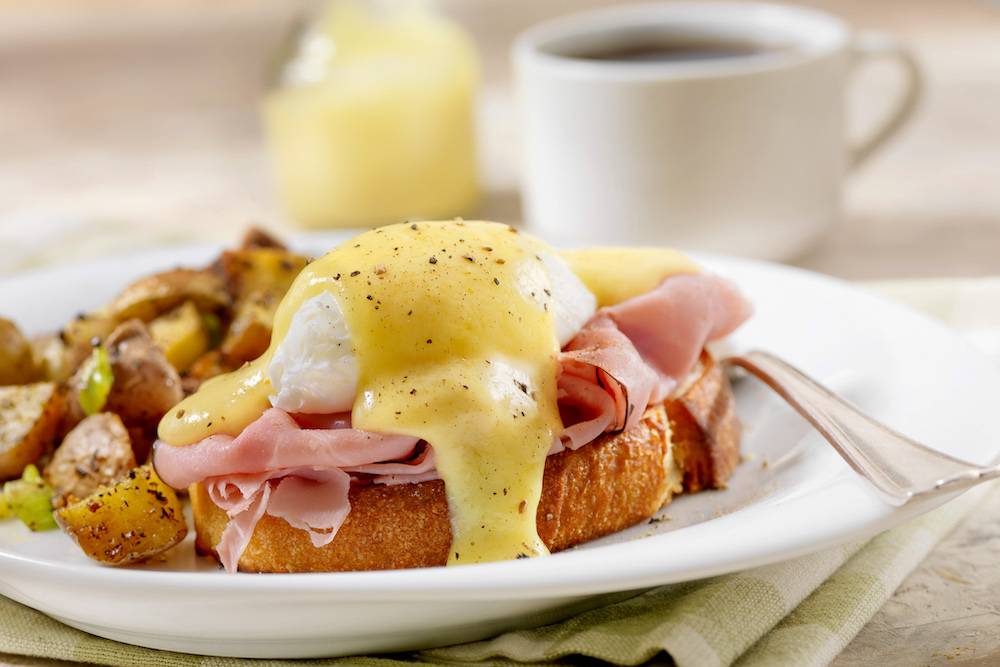 Family Breakfast On Marco Island
In addition to the deliciously flavorful coffee served at Dorean's Cup Of Joe - which is sourced from a local roaster - their breakfast menu contains a plethora of tasty breakfast dishes for every palate. They have egg and omelete dishes, breakfast sandwiches, waffles, pancakes, and much more. A perfect Marco Island day's start for any family!
Located At: 267 N Collier Blvd, Marco Island, FL 34145
Our next go-to breakfast stop is the Red Rooster, which packs a ton of punchy traditional-style breakfast dishes the whole family will love. Although Red Rooster's menu mostly contains classic morning dishes, every one of those dishes is cooked to perfection. Exceptional proof that the classics, when done right, reign supreme in the breakfast arena.
Located At: 1821 San Marco Rd, Marco Island, FL 34145
Hoot's is rated in the top 10 best-reviewed Marco Island restaurants on Trip Advisor, and for good reason. Although it's a small and often busy space, the hardworking staff do an excellent job keeping up with the pace. Even if you do have to wait a little bit, it's all worthwhile for Hoot's mouth-watering skillets, egg benedicts, fluffy pancakes, and traditional breakfast combos.
Can't make the breakfast stop? Hoot's also brings an equally great selection of lunch dishes to the table (pun intended).
Located At: 563 E Elkcam Cir, Marco Island, FL 34145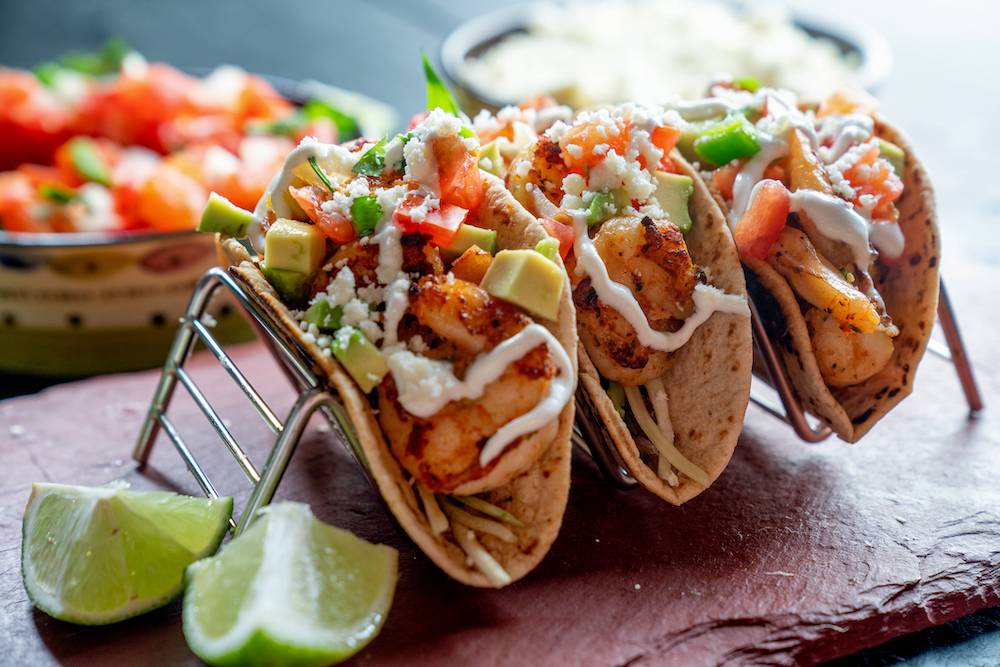 Family Lunch On Marco Island
Moving onto Marco Island lunch offerings, we'll head to Mango's Dockside Bistro. Families will love Mango's waterfront views and fun, tropical atmosphere complete with a 750-gallon saltwater fish tank. And, of course, the food is awesome too. Tacos, salads, sandwiches, sushi rolls and more are all on the menu here for hungry families.
For some extra fun at Mango's, check their Facebook page for new family-friendly events like adults and kids sushi-rolling classes.
Located At: 760 N Collier Blvd # 109, Marco Island, FL 34145
Snook Inn is a staple of Marco Island dining, having served locals and visitors alike for over 35 years. This classic island restaurant sits right on the water's edge, meaning you can arrive by boat as well as by car. Upon arrival you'll find a wonderful open dining space with plenty of seating and maybe even a live music performance. Fresh seafood is the main attraction here, and everyone (including us) recommends the delicious grouper sandwich for first-time visitors.
Lastly, keep an eye out for dolphins which often swim by Snook Inn.
Located At: 1215 Bald Eagle Dr, Marco Island, FL 34145
A waterfront American grill-style restaurant located at the Marriott's Crystal Shores beach resort, Stilt's Bar & Grill is an excellent lunch stop for families. The grill's casual dining and open-air setting allow you to take in Marco Island's beautiful ocean scenery. Plus, the simple yet delicious menu has a ton of pleasing options for both kids and adults.
Adults dining at Stlit's should also try sipping on one of their refreshing cocktails for the full island paradise experience.
Located At: 600 S Collier Blvd, Marco Island, FL 34145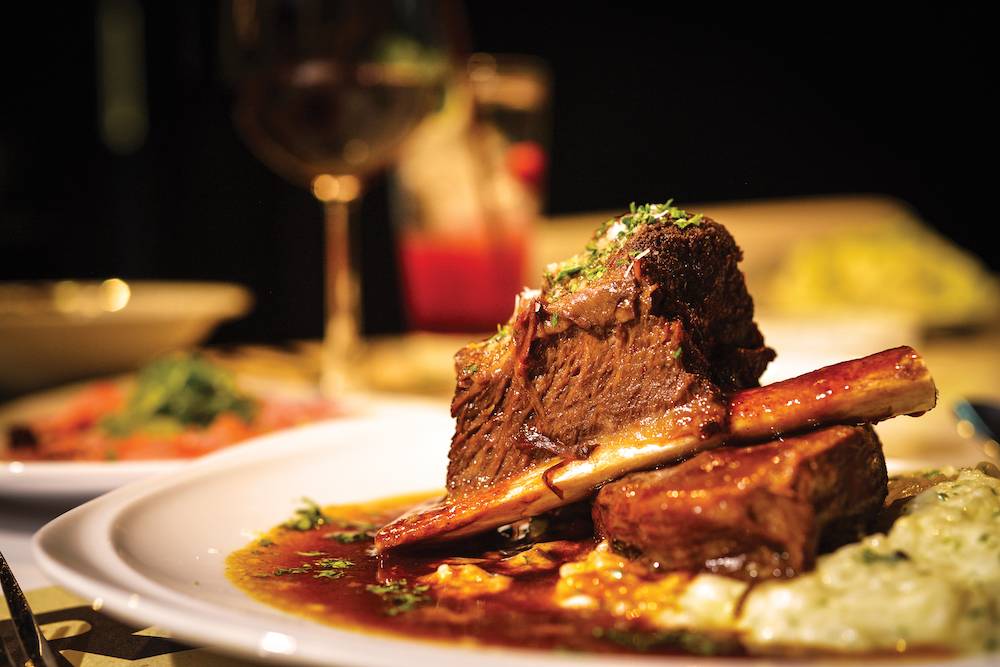 Family Fine Dining On Marco Island
NOTE: Be sure to plan ahead and make a reservation for these great fine dining restaurants.
If your family loves Italian cuisine, then you've got to check out DaVinci's. They serve up phenomenal homemade specialty pastas, oven-fired pizzas and calzones along with a fine selection of sea and land-based entrées. And, to pair with your dinner, DaVinci's features a fantastic wine list that might actually be a mile long.
Located At: 599 S Collier Blvd, Marco Island, FL 34145
For classic surf and turf fine dining, Marco Prime is THE CHOICE for dinner. A sister restaurant to Snook Inn and DaVinci's, Marco Prime serves up equally legendary dishes to its counterparts. Fresh seafood and prime steaks are all cooked to perfection, and you can bet that there's another great selection of wines to pair with your dinner.
Another great option we nearly listed here is The Oyster Society, Marco Prime's other sister restaurant. Although the seafood at The Oyster Society is certainly phenomenal, we opted for Marco Prime as the more approachable option for families. Plus, we have another great seafood place coming up next in the list!
Located At: 599 S Collier Blvd, Marco Island, FL 34145
Last up on the fine dining dinner options for families is Marco Island's Fin Bistro. Now, there are a ton of delightful seafood restaurants across Marco Island (some on this list). However, what makes Fin Bistro so exquisite is that the seafood they serve is fresh-caught by local fishermen each morning. You literally can't find a fresher seafood meal without diving into the water yourself. All that fresh Marco Island seafood is then brought back, cleaned up and cooked into an tasteful selection of chef's-kiss-worthy meals.
Although the seafood is the main attraction here, those who aren't partial to sea-faring dishes can browse Fin Bistro's equally tasty "No Gills" section of the menu.
Located At: 657 S Collier Blvd, Marco Island, FL 34145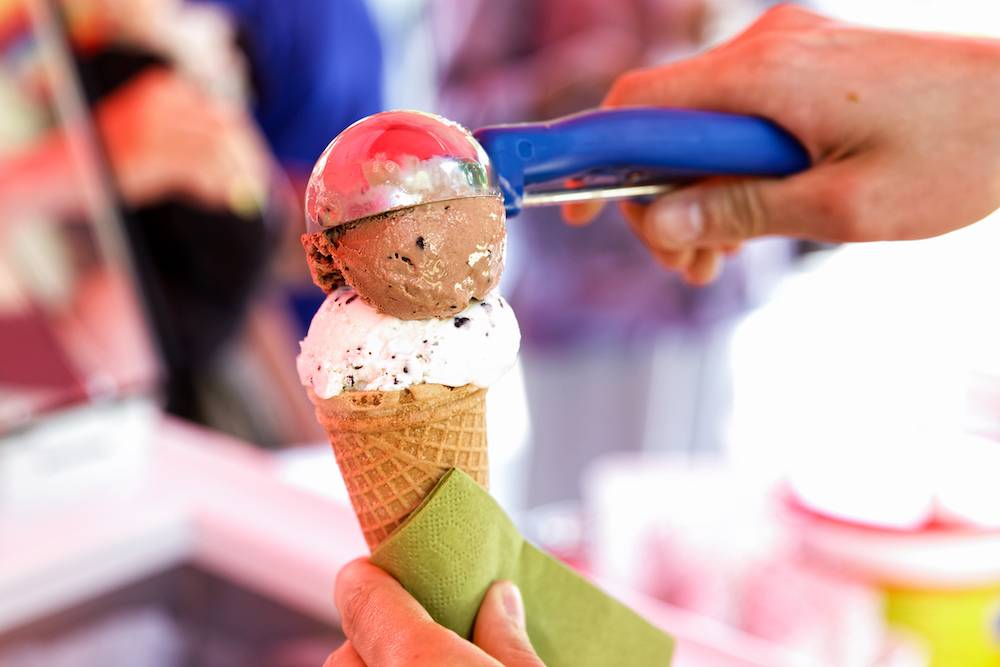 To close it all out, we've got to shoutout the dessert heaven that is Sweet Annie's. This ice cream parlor is akin to a mini Willy Wonka factory on Marco Island, and it features a hand-written chalkboard menu with dozens of ice cream options. After a hot day in the Marco Island sun, everyone in the family will love the cool, delicious taste of a Sweet Annie's ice cream scoop (or two)!
Located At: 692 Bald Eagle Dr, Marco Island, FL 34145
And that's it for our picks of the 10 best family-friendly restaurants you should check out during your next family vacation to Marco Island. For that stay, make sure your family is set up right in an Exclusive Vacation Retreats luxury home. Click the button below to browse our available Marco Island vacation homes, and head to our Marco Island trip-planning page to discover great family friendly things to do!