8 Jun 2022
Let's cut to the chase: all of Summit County is more than photo-worthy. From the moment you arrive to the seconds before you leave Summit County, you'll feel compelled to have your camera out taking photos constantly. It's honestly a little overwhelming trying to decide when not to take photos here.
As folks who've visited nearly all the local trails, byways and scenic overlooks, we've happily put together a short list of must-visit photo spots for your Summit County vacation. Read on to see our list of four great places to take jaw-dropping photos in Summit County.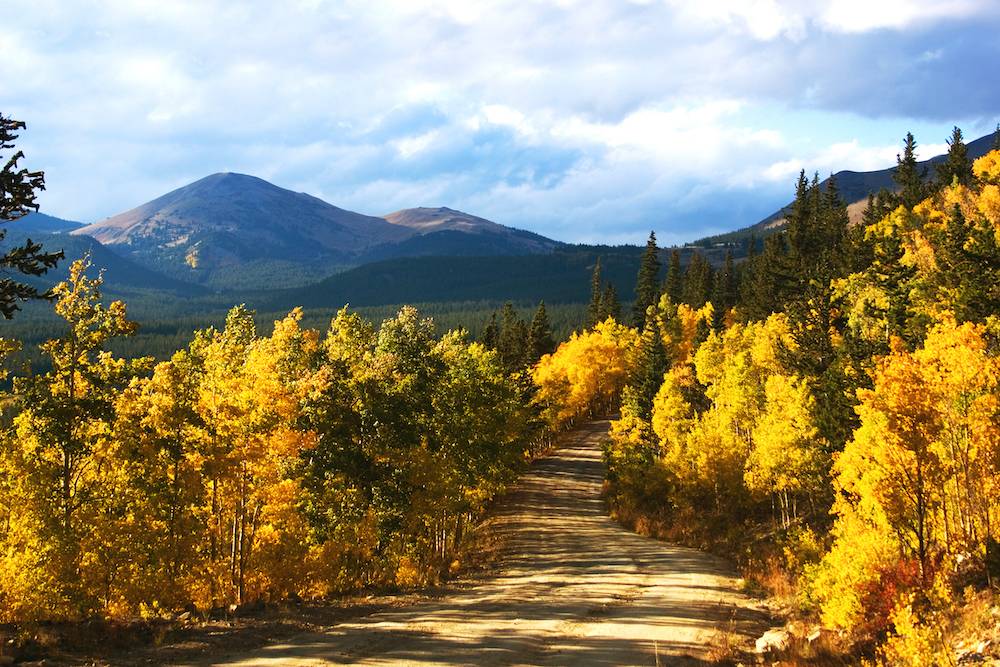 Topping out at 11,492' of elevation along the Continental Divide, Boreas Pass is an absolutely stunning photo spot from spring through summer and fall. The Boreas Pass Road connects Como in Park County to Breckenridge in Summit County along a 22-mile stretch of dirt road. Although the route isn't paved, the road is passable for 2WD vehicles with lower clearance. So, pretty much anyone can make this gorgeous drive depending on the weather.
In late spring and summer along Boreas Pass Road, you'll find vibrant wildflowers lining the sides of the route. Later in the fall, you'll see the hillsides come alive with the fiery yellows and oranges of changing aspen leaves. As for the overlook itself at the top of the pass, you'll have your breath swiftly stolen away by the scene that awaits you. Party due to the elevation, but mostly due to the panoramic views of Rocky Mountain scenery stretching on for miles in each direction.
Basically, if you're looking to find the maximum single-day bang for your buck photo opportunities of classic Summit County views, then you've got to check out Boreas Pass.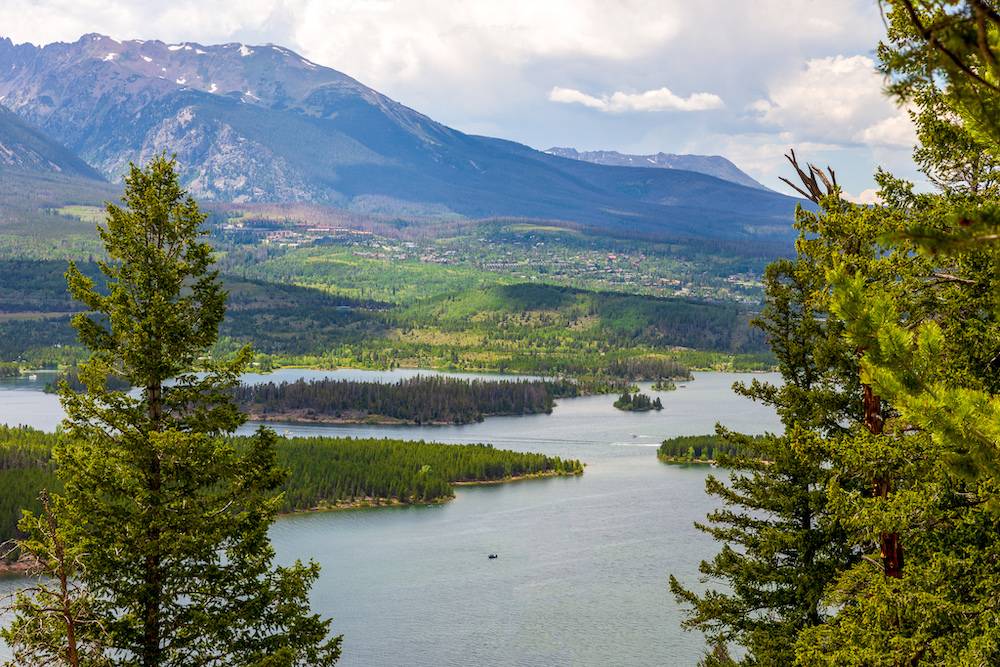 Just under a 20-minute drive north of both Breckenridge and Copper Mountain is the heavenly Dillon Reservoir. We're not using "heavenly" in an idle manner by the way. The immense reservoir and surrounding mountain environment all blend together into a 360° awe-inspiring masterpiece of natural splendor. Whether you boat your way across Dillon Reservoir, or traverse around it, the photo opportunities of this Summit County hotspot are all but guaranteed to deliver in spectacular fashion.
So, now that we've waxed lyrical about Dillon for a while, let's give you some photos spots to hit up. First-time visitors certainly need to check out Sapphire Point Overlook. Essentially a Bob Ross painting come to life, Sapphire Point offers up one of the best views of Dillon Reservoir and is easy to reach any time of the year. In the Dillon Nature Preserve, you'll also find great photo spots along the Meadow Loop and Ridge Trail, which you can hike from late spring through fall, and then snowshoe during the winter. Lastly, try heading out on a boat, kayak, or paddleboard to snag some unique water photos.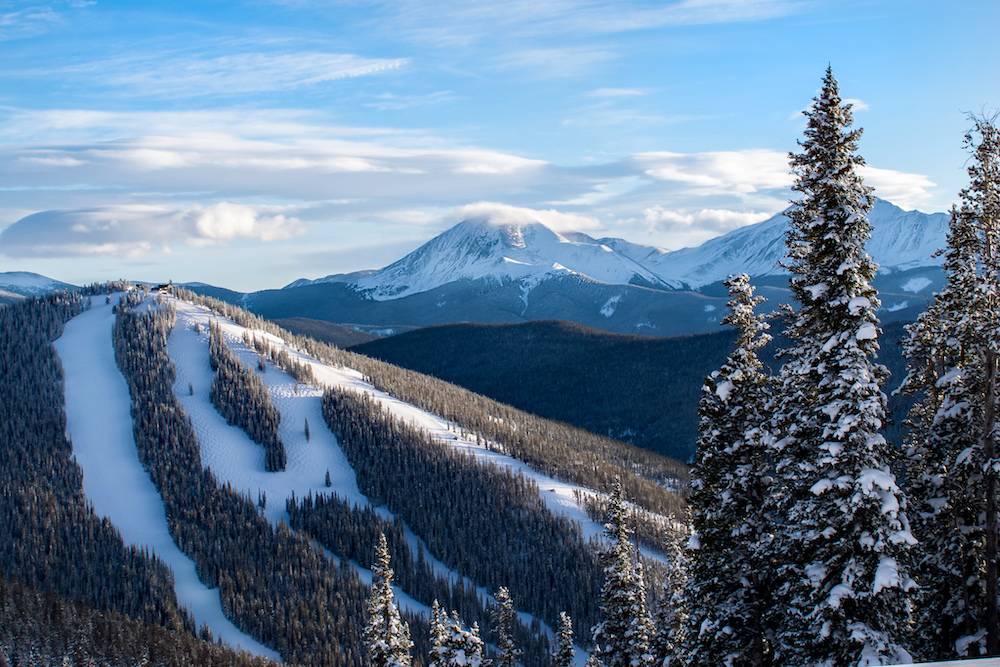 About a 30-minute drive north of Breck and Copper you'll find another gorgeous Summit County resort destination, Keystone Resort. Year-round, the photo opportunities around Keystone are fantastic! Winter of course brings wonderful ski and snowboard photo opportunities, and the warmer months reveal exciting mountain trails that your camera will love capturing.
Like Dillon Reservoir above, Keystone offers more than a few exceptional spots to take great photos, but Dercum Summit is where we'd recommend heading first. From the summit, you'll be treated to beautiful wide open views of the surrounding peaks and valleys. There are two ways to find and enjoy these views. The most popular option is to take the River Run and Outpost Gondolas for easy access to the top. There's also the 2.3-mile Dercum Summit Hiking Trail, which you can access from the top of the River Run Gondola.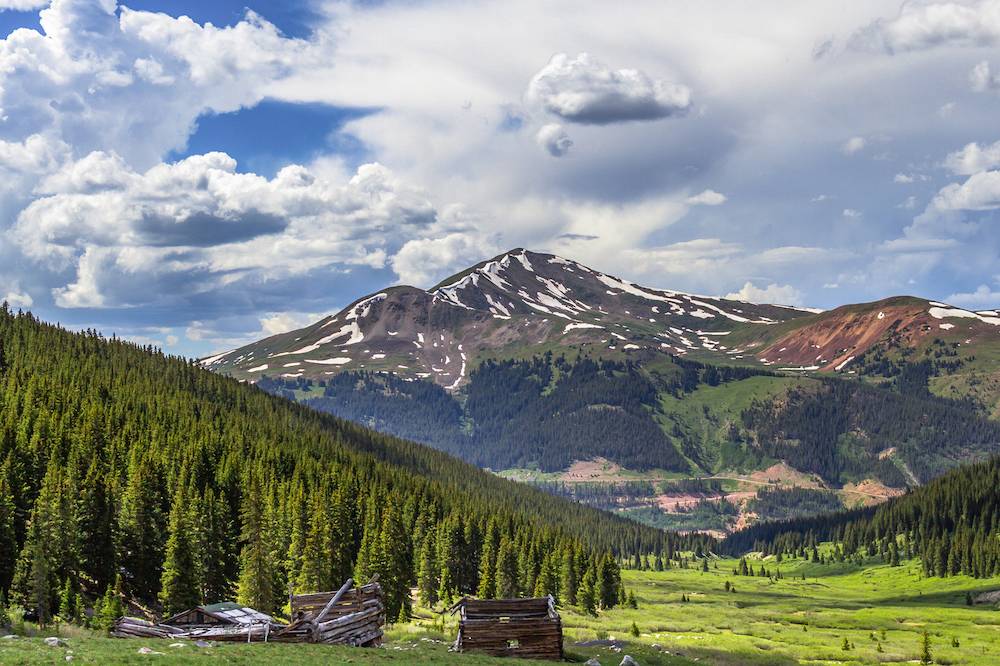 Located just over 6 miles south of Copper Mountain is the trailhead for Mayflower Gulch. The 6.1-mile out-and-back trail is regarded as moderately challenging to hike, but the views at the top are well-worth the effort. Alternatively, you can omit the effort and just get to the views by driving most of the route in a 4WD SUV, Truck, or ATV.
Whichever option you go for, the Mayflower Gulch trail will provide a wondrous mix of excellent photo opportunities. Although this area is certainly filled with natural beauty, the main draws are the abandoned mines and buildings along the route. These spooky yet captivating ruins offer both a fascinating look back into Summit County's mining history and a different flavor of photography than other spots on this list.
As mentioned before, anywhere you go in Summit County will be fantastic for taking photos. Whether your end goal is to print out a photo album or just upload to your Instagram grid, you'll find that Summit County is the hub for Colorado Rocky Mountain photography. We hope that these four spot recommendations help you get out and snap the shots you need.
Lastly, when you head out to Summit County on your photo adventures, you'll need a great place to stay as your home base. We have a great selection of luxurious vacation rentals in Breckenridge and Copper Mountain that will turn your trip from fun to perfect! Click the buttons below to browse our vacation rentals in Summit County.
Browse Breckenridge Vacation Rentals